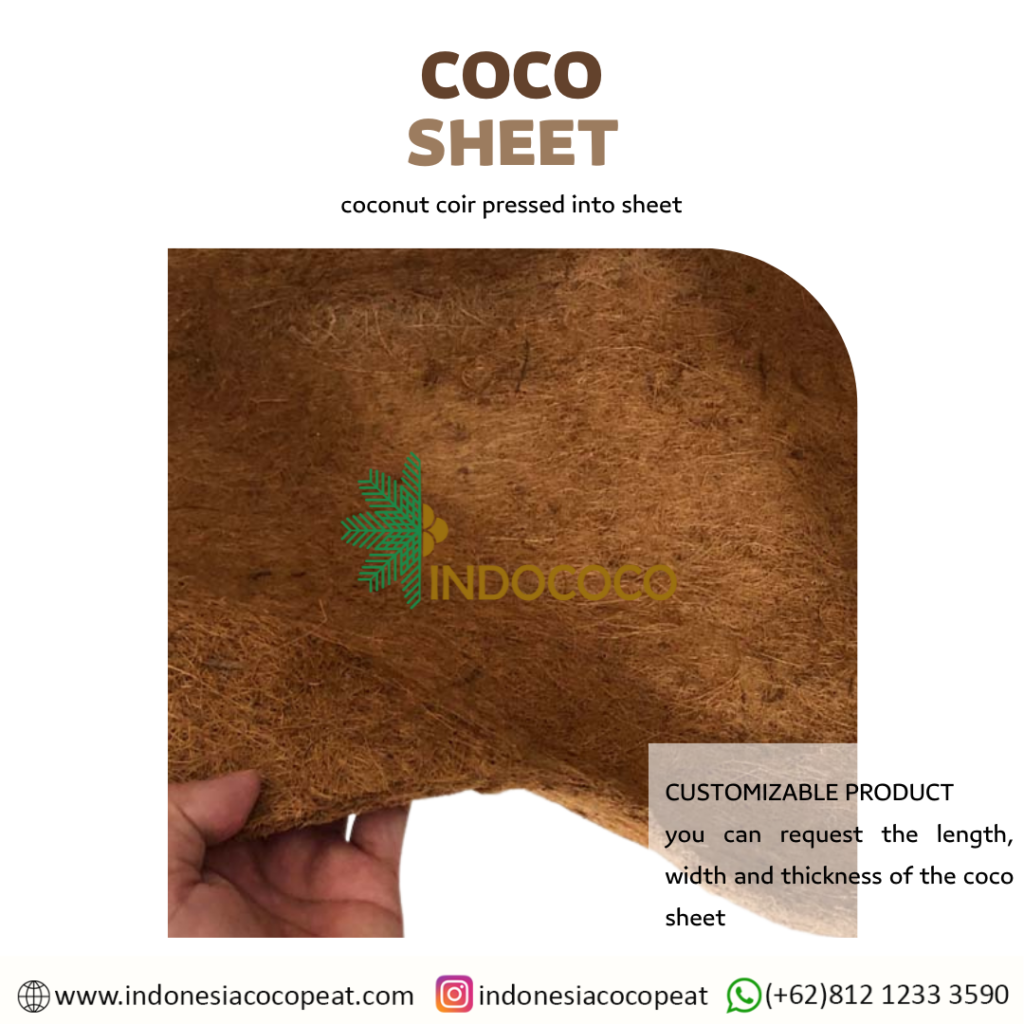 Coconut fiber is one of the highly produced by-products in Asia. The coconut tree itself has wide use in all industries. The coconut fruit is covered by a hard shell that has a great fiber material. One of its uses is a coconut fiber mattress. Nowadays, it gains a lot more recognition because of its benefits. Here are the features of mattresses made from coconut fiber.
1. Natural Material
The first feature that becomes this mattress's selling point is the natural material. The natural fiber of coconut is obtained to create an eco-friendly product. In that case, you don't have to experience any discomfort because of allergies. This type of mattress is suitable for anyone who has sensitive skin. Natural material also plays a part in creating a cooler sleeping experience.
2. Hygroscopic
The mesh of coconut fiber allows this type of mattress to have better circulation. Both for air and water. It also plays a factor in being anti-allergenic because it does not store any unwanted sweat that you might produce while sleeping. If you live in a humid area, this material will also help to absorb that humidity, creating a cooler bed for you to sleep on. It allows your skin to breathe better and therefore not cause any irritation for your skin. It is even recommended by the skin doctor for sweaty sleepers.
3. Springy
The process of making a coconut fiber mattress also involves two months of curling period. This process makes the material have a slightly springy nature. But it still contains that medium-firm structure in which you could rest comfortably. This is a great feature for your spine because the bounce is natural and not too deep. Compared to a foam mattress, this will definitely boost your sleeping quality.
4. Dirt, Dust, Moth Resistant
To add to the feature, this type of mattress is dirt, dust, and moth-resistant. It is also one of the benefits you'll get because of the natural material. Not to mention that this material is also a natural anti-bacterial. Another supporting factor for people with sensitive skin. This mattress will create a comfortable sleeping environment that is healthy, natural, cool, and also free from any unwanted microorganisms.
5. Heavy
Despite having all of those benefits, this material could be harder to contain. It does not roll so it took up a lot of space in the shipment. For non-tropical countries, it could also be hard to obtain this material since to create one mattress, you will need more than just the regular amount of coconut husks along the beachside. For big mattress manufacturers, it means that they need more budget for shipments and storage.
That is all about coconut fiber mattresses. Not everyone can fit instantly with this traditional product. But it has a lot of benefits that you might need to improve your sleeping quality. The right way is to try it out first before deciding to buy one. Are you interested in changing your original mattress into one with coconut fiber?
If you interest to know more about coconut fiber and other coconut derivative products, you can visit our website, You can also click here to send a direct message with our team.