The coconut tree (Cocos nucifera) is a member of the palm tree family (Arecaceae) and the only living species of the genus Cocos. It is one of the most useful trees in the world and is often referred to as the "tree of life". It provides food, fuel, cosmetics, folk medicine and building materials, among many other uses.
Having the largest plantation area of coconut trees, Indonesia ranks first amongst the producing countries in the world, replacing Brazil since 2011. In the matter of quality, Indonesia has what it takes to give the best, from soil, climate, and all the necessities to grow this "tree of life". This amazing plant has been one of Indonesian strategic commodities.
A multi purpose growing medium made out of coconut husk
Its air filled porosity and high water holding capacity makes it an ideal growing medium for the plant crops. It is 100% organic and eco friendly, free from soil borne pathogen and weed.
Cocopeat block is a 100% natural growing medium, for plants also known as coir. The cocopeat block is made from coconut coir powder, which is the remaining powder from the processing of coconut coir decomposition which is printed in the form of a cube.
Obtained from the fibrous husk (mesocarp) of the coconut used to produce hawsers, ropes, cords, runners, mats, brooms, brushes, paint brushes and as stuffing for mattresses and upholstered furniture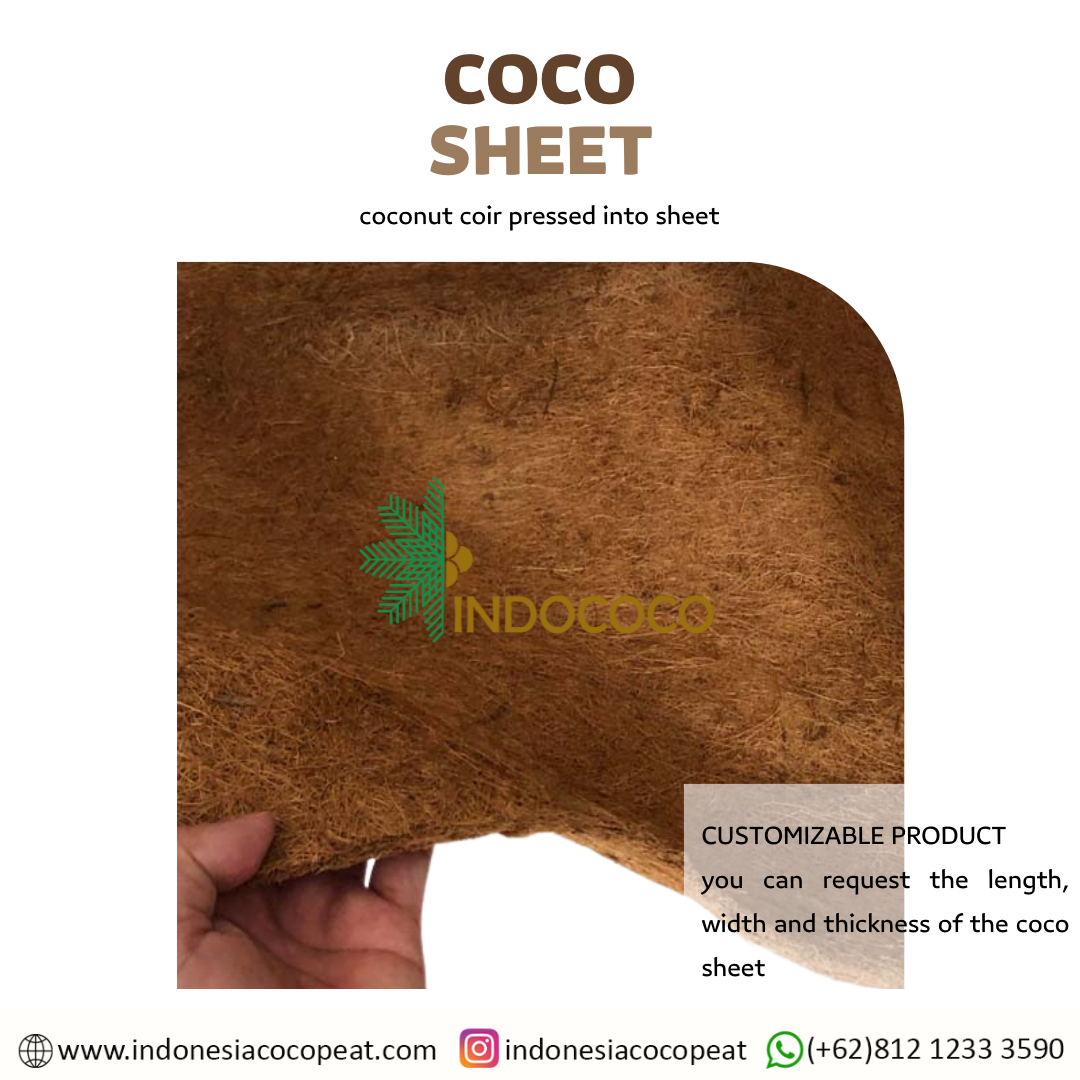 Coco sheet is from a coconut fiber that has been processed with machine to produce a sheet with a thickness of 1-3 cm, a length of 25-50 meters, and a width of 1-2 meters or more by request.
Coconut fiber rope is the raw material for making coconut crafts, for example, brooms, house accessories, doormats, coco mulch, coco net, and various types of handicrafts.
Coir mats provide various advantages, including avoiding soil hardening and compaction, resisting wind and rain pressures, preventing soil erosion, and serving as planting media.
Coir blanket is one of Indococo's products made from coconut coir rope. This coconut coir rope is woven to form a net and the planting media is inserted.
Coir blanket products are widely applied in erosion control.
Coco pots are handicrafts in the form of plant pots made from coconut coir.
This organic coco pot is ready to beautify your plants.
Coconut husk is a brown, fibrous fiber that is located on the outside of the coconut shell comprises 30 per cent coconut fibres and 70 per cent flesh. Coconuts naturally possess a compound that encourages the development of beneficial bacteria, known as lignin.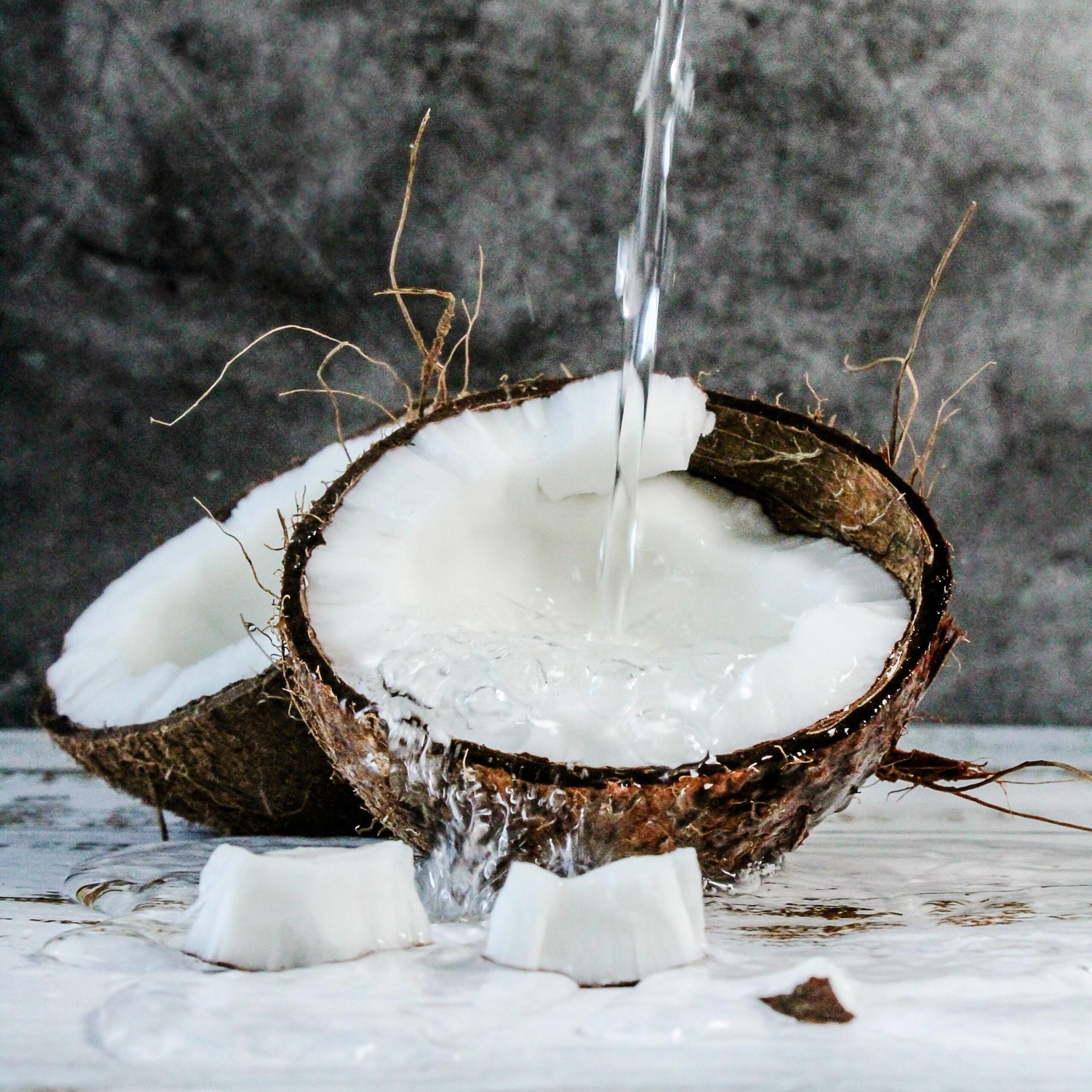 Coconut oil is the oil produced by heating coconut milk. In the heating process, there is a separation between coconut oil and water. Coconut oil builds up on the surface of the container while the water evaporates. This coconut oil is then separated again from the remaining pulp in the container and filtered to obtain clear and clean coconut oil.
Virgin Coconut Oil (VCO)
Virgin Coconut Oil or VCO is one of the oil products produced by extraction of fresh coconuts. Indococo produces virgin coconut oil organic from selected fresh coconuts, without going through a process of purification and deodorization.
Desiccated Coconut
Desiccated coconut is dried coconut flesh granules and is widely used for raw materials or mixtures in foods. Indococo produces instant desiccated coconut from fresh coconuts with the shell part intact, not slimy and does not smell rancid.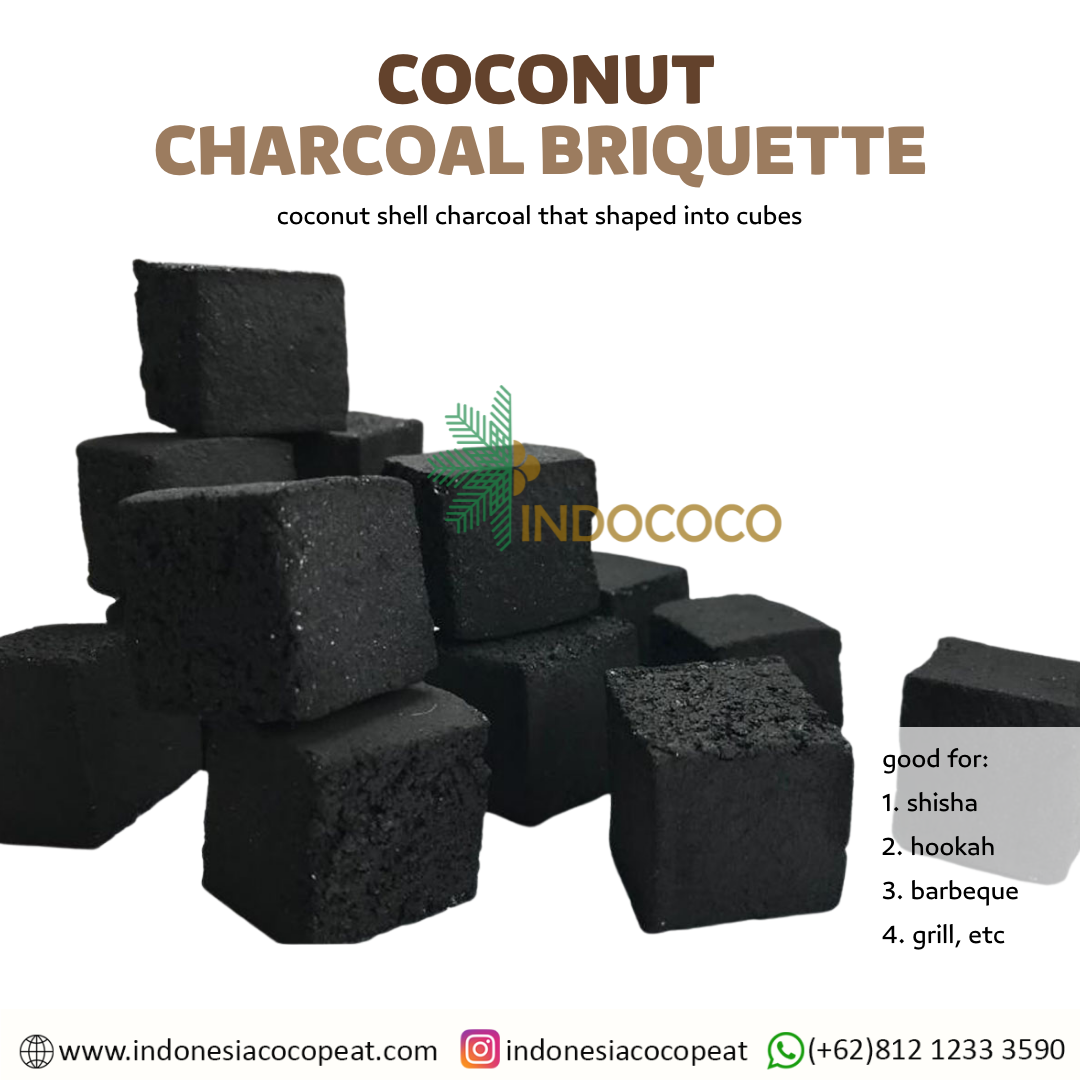 Coconut Charcoal Briquette
Made from natural materials which is coconut shell charcoal and small portion of natural starch as binder, we produce eco-friendly coconut charcoal briquette that perfect for use in Shisha/hookah
Palm Oil Derivative Product
Coconut coir from oil palm fruit is one of the wastes. Indococo tries to process this palm coir waste into value-added products. This processing process can also be said to help preserve the environment, because usually this coir is cleaned by burning which can cause environmental pollution.
Rice husk ash are an excellent planting medium for plants. Rice husk ash have the ability to loosen soil, bind nutrients to plants, and improve soil acidity.
Palm kernel shell as biomass are that it is more effective, efficient, and ecologically. Palm kernel shell are the best quality biomass and can be utilized as a steam power plant with minimal residue levels.
Drop Us a Line
We really do like hearing from you, so drop us a line and let us know how we can help you!