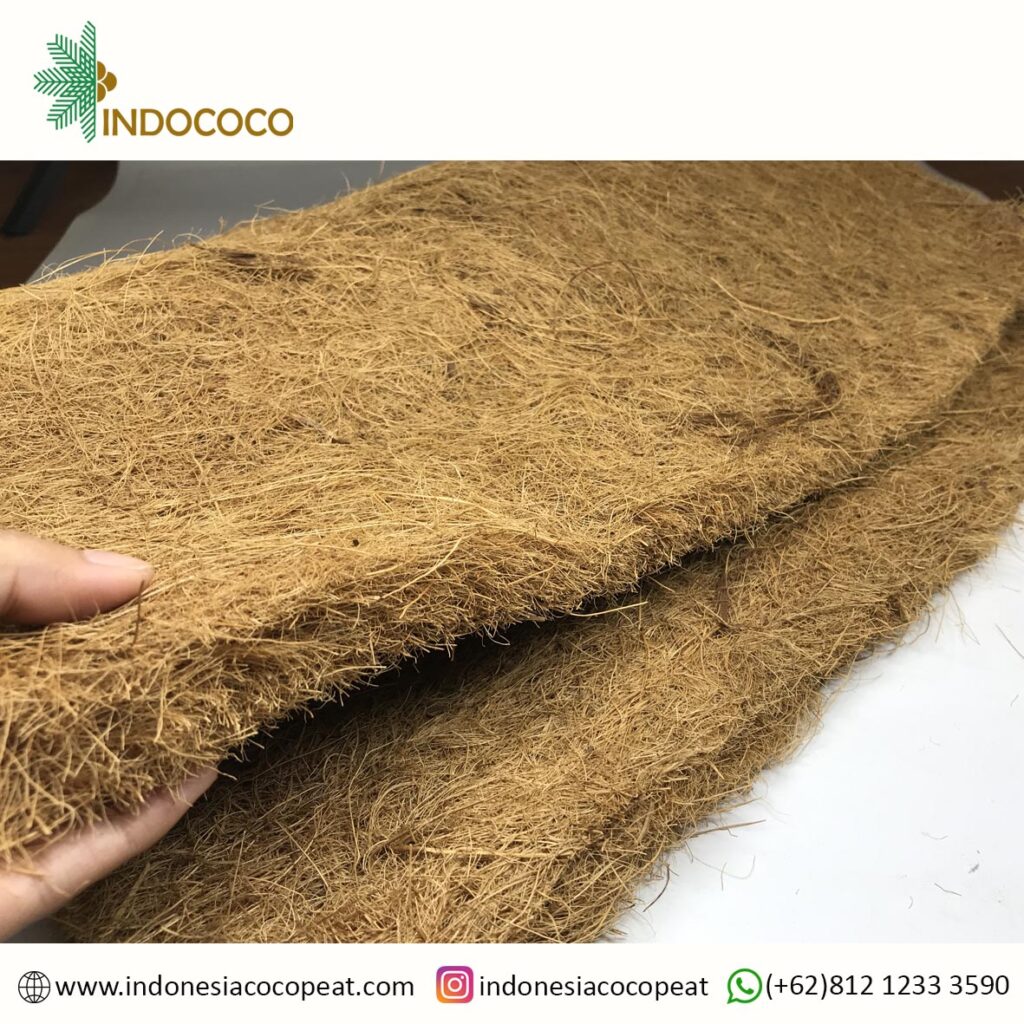 Indonesia coco sheet latex exporter has a growing market in the past few years. Although coconut fiber is considered a waste in Indonesia, several countries such as China, South Korea, America and the UAE actually think coconut fiber as a product that has a high value. It's no wonder that many coco sheet latex producers from Indonesia have many overseas clients. The market is so wide that producers and exporters of coco sheet latex from Indonesia dominate in every line. This fact shows that the quality of the latex coco sheet in accordance with international standards. In addition, the relatively cheap price is also a consideration for clients to choose products from Indonesia exporters.
Reliable Indonesia Coco Sheet Latex Exporter
Coco sheet latex is a product that has benefits for farmers and project managers. For farmers, coco sheet is used as an alternative planting medium. Farmers like coco sheet because this product provides many advantages. In addition, farmers also do not need to depend on land to grow crops. They can use coco sheet which actually has more advantages. In addition, the project manager also uses coco sheet for soil stabilizer. The hollow and interlocking character of the coco sheet makes this product able to prevent soil shifting. This greatly benefits project managers because they can get the job done faster. Using coco sheet latex for soil stabilisator will ensure the constructions run in perfect time.
Coco Sheet with Good Quality
As one of Indonesia's coco sheet latex exporters, we know what our customers need. Therefore, we offer products that have a high standard. Every product we export has gone through a series of rigorous testing and supervision to ensure clients receive goods according to specifications. This is very important because the quality of the latex coco sheet will affect when used by consumers. Therefore, as an experienced exporter in this market, we always ensure customer satisfaction above all else. With the nature of orientation towards consumers, our company won the trust of foreign companies that use coco sheet as a raw material.
In addition to quality matters, as a trusted Indonesia coco sheet latex exporter, we also ensure that customers will receive products according to their orders. We provide flexibility for customers to specify certain specifications if possible. We know that some factories require coco sheet with different thicknesses and sizes. Therefore, we give our customers the freedom to choose the size and thickness of the coco sheet. We will make orders according to request. We do this to ensure that customers get what they want. Of course we can customize the specifications when you buy them in bulk.
Our production capacity is the key as reliable Indonesia coco sheet latex exporter. We will ensure that all clients from all over the world get enough products as they requested. We will ensure that our customers get the products on time. With all of these capability, we are leading Indonesia coco sheet latex exporter on international market. Visit our site or click here to order.