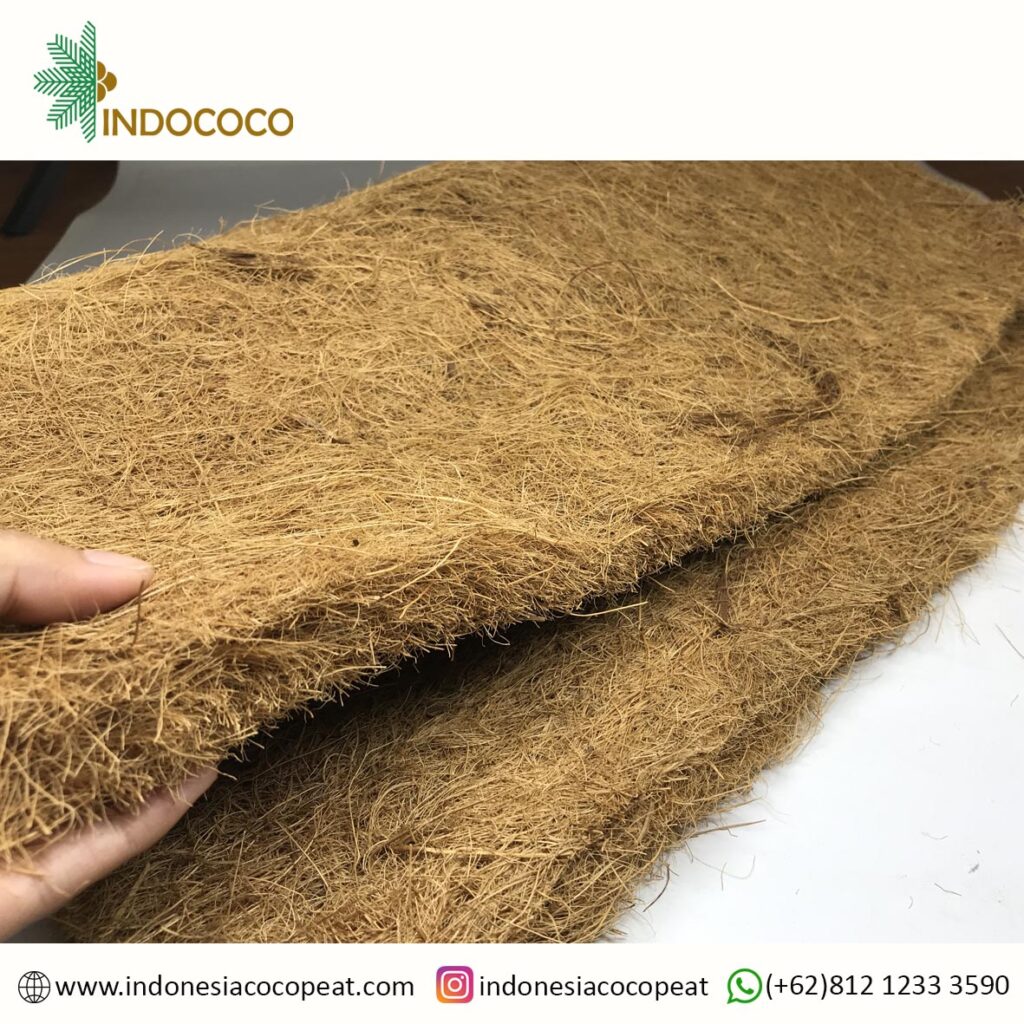 Indonesia coco sheet in China is used as raw material for the production of finished goods. China is one of the countries that produces various types of goods, such as consumer goods, semi-finished goods, to finished goods. There are thousands of factories that have a very important role in producing goods. This goods then sell throughout the world. Interestingly, some of these factories require raw materials from Indonesia. Products such as handicrafts, carpets, doormats and wall decorations require coco sheet as the main material. Several factories in China also have good relationships with coco sheet suppliers from Indonesia to provide for their needs.
Indonesia Coco Sheet in China
Usually, factories in China cooperate with Indonesian producers and exporters who have long experience in this field. It then be processed into finished goods. The characteristics of producers that will be chosen by Chinese companies. Usually they are able to produce coco sheets in large quantities. This production capacity is very important. Factories in China will also process coco sheet into other products in a short time. The high production capability will ensure that the long process does not have a bottleneck in the middle of the production process. In addition, product quality is also another consideration.
To fulfill international standards, Indonesia coco sheet has very good quality. Several tests and its result will be send to the customer before a deal. Our experience in becoming an international factory supplier will ensure the production process runs smoothly. Indonesia coco sheet in China is one of our successes in providing quality products with fast delivery. Advanced technology available to support the production of coco sheet . It that does not have a negative impact on the environment.
Coco Sheet is Environmental Friendly
We know that Indonesia coco sheet in China is a superior product because it is environmentally friendly too. Coconut fiber will rot over a period of time and turn into compost. So coco sheet will not cause environmental damage. This is one of the reasons many Chinese manufacturers choose to use Indonesian coco sheet. Using coco sheet as main material to create another product will ensure that it won't have any bad impacts to our life.
Indonesia coco sheet in China can produce other several products. Some of those products, such as coco peat is another example that manufacturers in China needs Indonesian suppliers. The next time you are searching for trusted suppliers for any coconut fiber products, we are here to help you meet your needs. We have several of coconut products that you might like. Our ability to produce high-standard coco sheet in large quantity will ensure you get enough supply to run your factories in producing finished goods. You can check it by visiting our site or click here to send a direct message with our team.