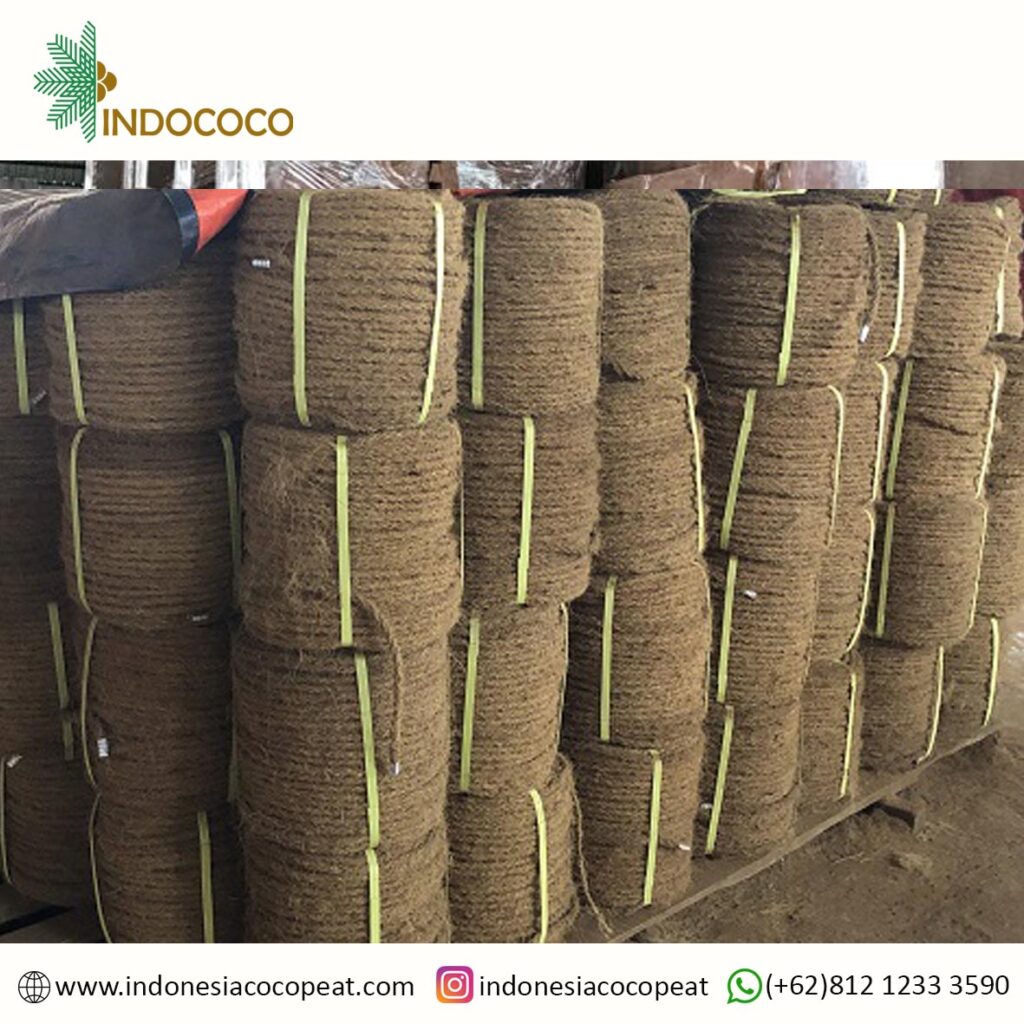 Coir Rolls Australia – Coconut, a fruit that you often find anywhere. All parts of it can be used, ranging from trees, fruit, even coir from coconut fruit can be used for various purposes. After the coconut and water are used, usually the coconut husk will be thrown away.
For people who know the benefits of coconut husk, they will definitely make good use of it. Coir rolls australia is one of the innovations to help effectively and safely tackle erosion of riverfronts. And also coastal fringes with natural materials. Here we will explain a little about its meaning and usefulness.
Coir Rolls Australia What it Is Actually?
The coir rolls australia are actually hairs from dried coconut skin and made together to form a tube roll. After that it is tied with a coir mesh. At first the coconut is dried, then broken and decomposed. And then spun and made into one to form a roll.
The water absorption properties of this coir roll itself can reach ten times the original weight. You can use it as a planting medium for aquatic plants on the edge of the river.
What is The Function?
A new product named Coir Roll / CocoRoll / Husk Roll is used to grow vegetation on marginal lands around the shores of natural lakes, lakesides and artificial rivers, river channels and canals. Or even the development can now be used to prevent the erosion of the seaside erosion.
Because coconut husk is natural, it can provide a new home for aquatic organisms such as fish, or aquatic insects. This coir roll australia is also ideal for vegetation vegetation and environmentally friendly erosion control, and it is a totally sustainable solution (It's totally sustainable solution) Coir Roll is very economical.
The material is made of 100% cocofiber / coconut husk where the decreasing strength can reach 5 years or more.
How Coir Roll Works
Coir Roll Placed in a net or iron barrier on the edge of the watering place. Due to its excellent water absorption properties, it is suitable to plant aquatic plants. To prevent erosion, later what plays a role is from the coir and roots of the plant that protrude and connect with the soil near the place.
The design is to create a marginal structure that is solid and supported by plants whose roots stick together. With this dual function, it will add beauty on the edge of the river, or beach as well as the effect of reducing erosion on the soil.
Conclusion
Coconut husk is now no longer an unused item or material. Because there are so many economic and environmental benefits that can get from the use of waste from this coconut fruit. One example is coir rolls australia.
In addition to preventing erosion, it can also help beautify marginal areas of water with plants planted among them. Use coir rolls Australia as the best solution for hydroseeding and protecting the environment from soil erosion.
If you interest to know more information about other derivative coconut products, you can visit our website. You can also click here to send a direct message with our team.