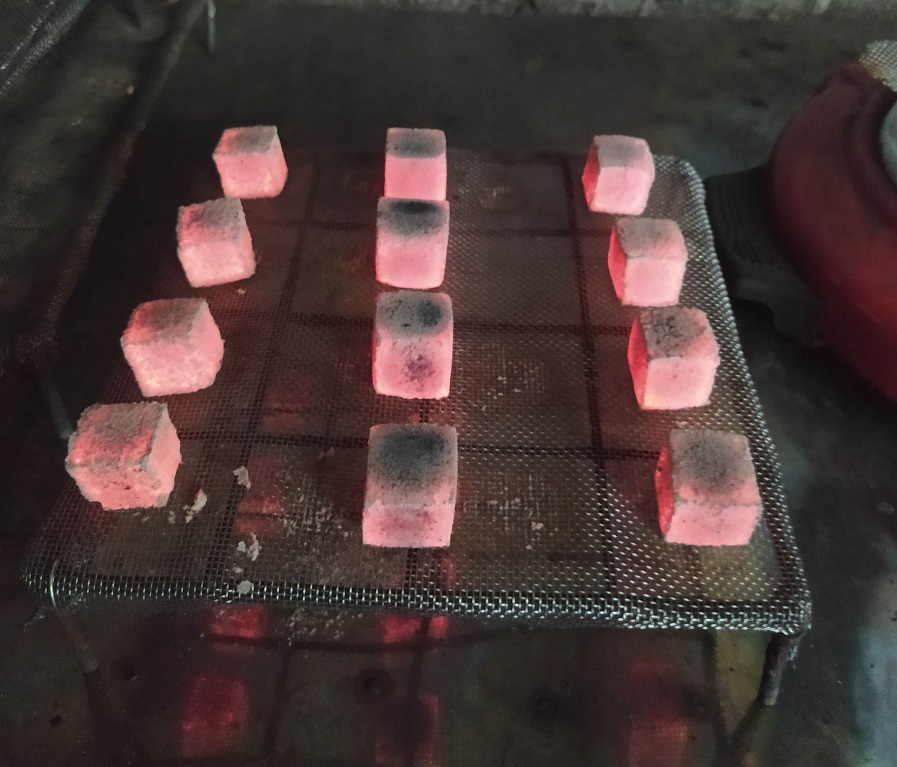 Indococo the best Indonesia Coconut charcoal briquette is the best product to substitute ordinary charcoal. If you are looking for high-grade charcoal, this briquette is for you. As the name suggests, this charcoal is from coconut. As a miracle tree, people benefit from its water and meat. People can use even the seemingly leftover materials: husk and shells. 
We made this charcoal out of mature coconut shells that are compacted and pressed. Then, a binder will bind the blocks from compacted coconut shells using starch. The process will create briquettes that come in various sizes and shapes. 
Why Coconut Charcoal Briquette?
Even though it is from a waste product, this briquette offers good quality. It has several advantages that ordinary charcoal does not have. One of them is its quality as environmental biofuel. It is totally natural, renewable, and organic. These are good qualities if you are looking for eco-friendly products. 
Despite being eco-friendly and affordable, this product has high heat and minimal ash. This charcoal briquette can produce higher heat than other materials such as tobacco. These characteristics are outstanding for many uses, such as shisha and cooking.
Coconut Charcoal Briquette For Shisha
To fully enjoy your shisha experience, you need high-quality charcoal. Charcoal made from coconut is perfect for shisha or hookah. You would want charcoal that has high fixed carbon and less ash production. This is because high fixed carbon will produce higher heat. You would also want charcoal with no odor and smoke with minimal ash. These qualities determine the quality of the charcoal briquette. Don't choose charcoal with a smell and weird taste, as it shows poor quality.
Then, you would also want charcoal with a longer burning time and low volatile matter content. After you burn it, it has a thin ash content and a light color. This shows the good charcoal quality. In contrast, charcoal which has black spot shows poor quality.
Coconut Charcoal Briquette For Cooking
You can also use this briquette for cooking, grilling, or bbq. This charcoal is suitable for basic cooking because it produces no smoke, odors, or sparks during burning. Many people complain about ordinary charcoal, which produces smoke. The unpleasant smell from the charcoal sticks to their clothes. This is the problem people encounter when they do barbeque. 
Now, many people leave ordinary charcoal and switch to coconut charcoal. They do not need to worry about the smoke. This is because this charcoal does not produce smoke or dust, and it is also sustainable biomass. 
Indococo The Best Indonesia Coconut Charcoal Briquette Exporter & Manufacturer
Indonesia produces the best coconut charcoal briquette. Good coconut shells in Sulawesi and Sumatra as they produce higher heat. Being the leading supplier of coconut derivative products, Indococo has served around 80 countries around the world. Our company guarantees customer satisfaction, just like our vision and mission to provide the best quality products and service. 
Conclusion
Unlike ordinary charcoal, coconut charcoal briquette has many to offer. It is eco-friendly produces higher heat with no smoke. If you are interested in this product, you can contact Indococo, the best Indonesia coconut charcoal briquette exporter & manufacturer.
If you need any further help regard the cocopeat, coco fiber or other coconut derivative products, please click this Whatsapp link to contact us directly: (Fajar Stevano) or email: [email protected]