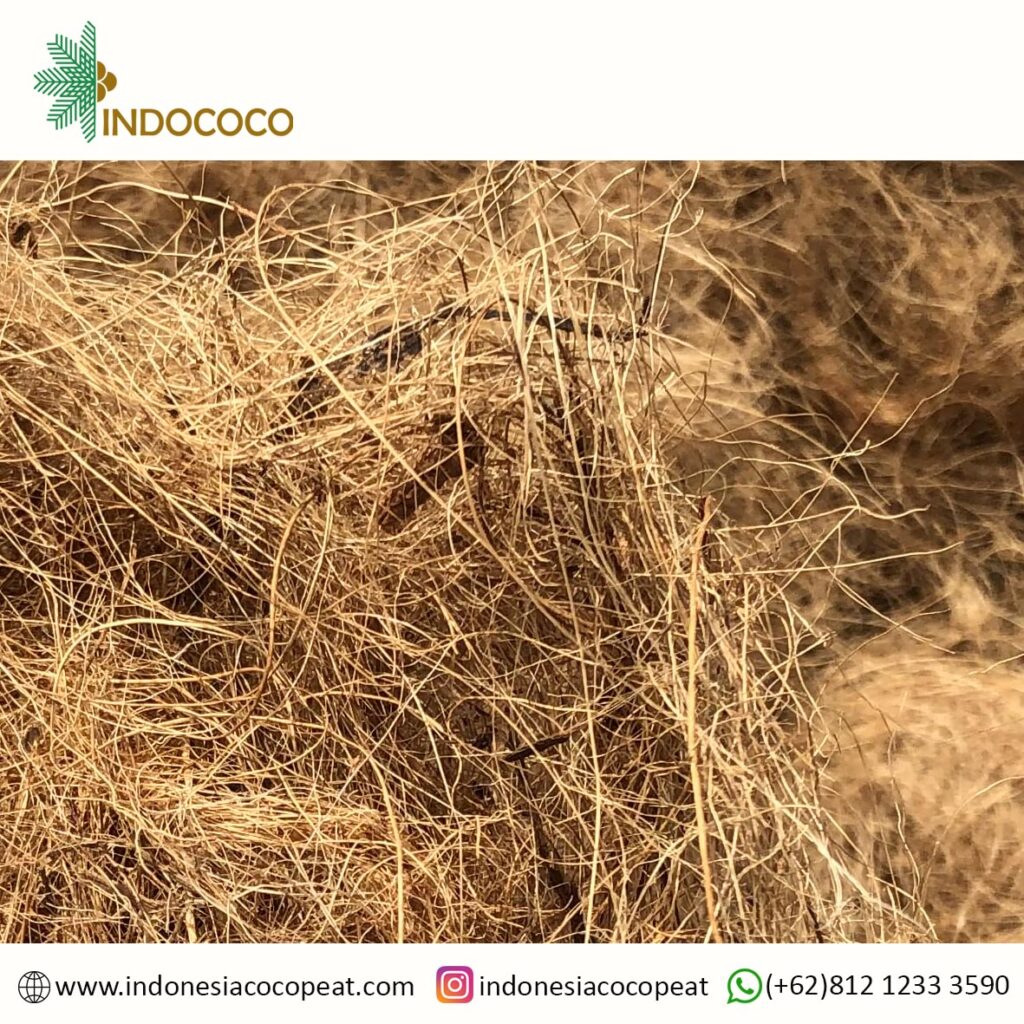 Due to the demand, it seems great to start selling coconut fiber. All you need to know is where to buy coconut fiber. Then, ensure that you get the best quality coconut fiber at the best price. Sell it to your customers and earn the money! Here are the alternatives to get premium coconut fiber before selling it.
Online Marketplaces
Buying anything you need is easy nowadays because of the internet. For example, you only have to go to an online marketplace and buy the product you want, including coconut fiber. There are so many online marketplaces nowadays. Ensure that you buy it from a trusted online marketplace. This place is perfect for small sellers. You can buy coconut fiber based on the order. Some online stores often offer coconut fiber in a 9-ounce package. It will be good if you find a store near your living area. It shortens the shipping time. The faster you receive the product, the faster you can send the product to your customers. Some online stores are also ready with drop shippers.
It means you can order coconut fiber from a specific online store in a marketplace. Ask the store to send the coconut fiber directly to your customers. This method is much simpler, yet you should ensure that the store has a good product and service.
Coconut Fiber Suppliers
Say your business grows significantly. In this situation, you should buy more coconut fiber to fill the demand of your customers. So, where to buy coconut fiber for bigger packages? One of the alternatives is by purchasing it from coconut fiber suppliers. Suppliers have more supply. They receive it from manufacturers or producers. You can get a more affordable price if you buy more. It means you can get more profit from this business. This strategy is perfect if you have a lot of customers. You should have enough coconut fiber stock at home or storehouse. Pack the coconut fiber once your customers request it. Indeed, you still have to prepare the best place to store the coconut fiber stock. The way you store the coconut fiber determines its quality.
Coconut Fiber Manufacturers
Coconut fiber manufacturers are also ready with a lot of orders. They even deliver tons of coconut fiber every day. So, what is the difference between a manufacturer and a supplier? Suppliers often don't produce the coconut fiber by themselves. They only take it from manufacturers and sell it to you. Manufacturers produce coconut fiber. It means they prepare the raw material and process it to become a ready-to-sell coconut fiber. Some manufacturers give a minimum order to their buyers. In this condition, you have to be ready with a small company that runs a coconut fiber business. This place is also perfect for those who are running a coconut fiber export business.
Now, you finally know where to buy coconut fiber. Choose the best place to buy coconut fiber based on your business level. Run the business right away and make money from it. Try to develop your business and be a successful coconut fiber company in the future.
If you interest to know more information about coconut fiber and other coconut derivative products, you can visit our website, You can also click link WhatsApp here to connect directly with us.